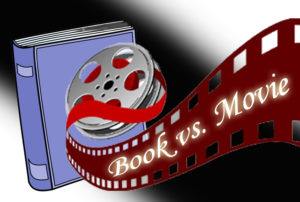 Book vs. Movie Discussion Group
This summer we are having a monthly Discussion Group which will look at some of your favorite books/movies and discuss which one is superior!
Thurs. June 15 from 6-7:30 pm- Miss Peregrine's House of Peculiar Children
Thurs. July 13 from 6-7:30 pm- The Zookeeper's Wife
Thurs. Aug. 17 from 6-7:30 pm- The Girl With the Dragon Tattoo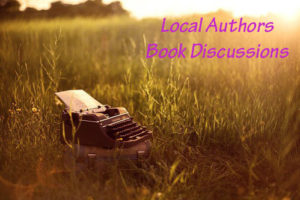 Local Authors Discussion Group
This discussion group is reading books by authors from right here in the Capital Region. It's a chance to read books by some local authors who will be visiting in library in the Fall.
Mon. June 26 from 6-7:30pm- Edge of Death by John Benedict MD
Mon. July 24 from 6-7:30pm- Under the Moon by Natalie J. Damschroder
Mon. Aug. 28 from 6-7:30pm- The Newbie by Leta Hawk
Science Fiction Book Club
Science Fiction Book Club is an online book club on Facebook.
Each month the members vote on which science fiction novel to read and discuss.
A weekly discussion question is posted every Friday.
Members also post about other science fiction novels and science fiction topics.
Group members live all around the world. Here is a Member Map.
The photo is "The Book Club" by Louis du Mont and is licensed under CC BY-NC-ND 2.0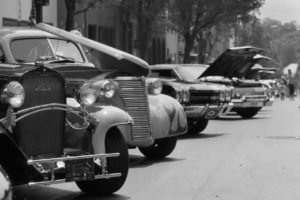 Wine, Wheels, and Beer Festival and Car Show
Central PA Car Shows has teamed up with The Vineyard and Brewery at Hershey for Wine, Wheels, & Beer for a day of relaxation, music, food, and lots of car show fun.  Proceeds benefit the Middletown Public Library.
It is part of a larger anniversary celebration at the Vineyard.
Admission to event is free.  
If your are interested in helping to sponsor this event, please contact Troy White at 717-443-4807.
Open to all Cars, Trucks and Motorcycles.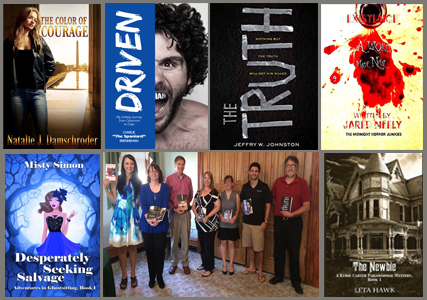 PA Author Q+A
On Sat. Sept 30 at 1 pm several local authors will speak about a variety of topics.
There will be a question and answer period with each of the authors.
The authors will be selling and signing their books.
The authors are:
Jeffry W. Johnston, author of YA novels "The Truth and "Fragments"
Natalie Damschroder, author of romantic adventures "The Color of Courage," and "Aftershocks."
Leta Hawk, author of YA novels "School Spirit" and 'The Newbie"
Charlie "The Spaniard" Brenneman, author of autobiography "Driven: My Unlikely Journey from Classroom to Cage"
Misty Simon, author of mysteries "Desperately Seeking Salvage" and "Poison Ivy," and romance "What's Life Without Sprinkles?"
Jared Neely, author of horror novels "Adeline" and "Roper's Field"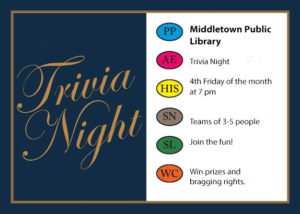 Trivia Night
Join us the 4th Friday of the month for Trivia Night.
Teams of 3 to 5 people. The winning team will win a prize
Light refreshments will be provided.
Upcoming topics include Star Wars, Harry Potter, Music, Disney, and Star Trek.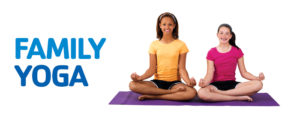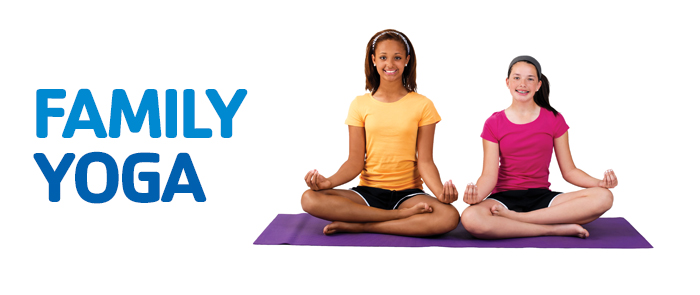 Family Yoga
Thursdays at Noon (Starting Jan. 19th). Join us for an interactive fabulous way to get fit for the whole family.
Yoga, stretching, and coordination.
All ages welcome; 30-45 minutes