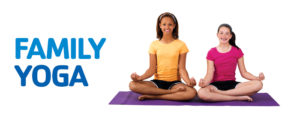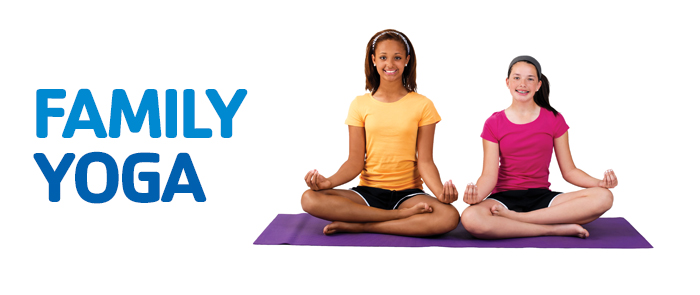 Family Yoga
Thursdays at Noon (Starting Jan. 19th). Join us for an interactive fabulous way to get fit for the whole family.
Yoga, stretching, and coordination.
All ages welcome; 30-45 minutes
Book Club
Members of the Book Club meet on the first Thursday of the month at 6pm to discuss a variety of chosen books. New members are always welcome and registration is not required.
If you'd like to reserve a copy of one of the selections please ask a staff member at the front desk.
2017
Mar. – Bud, Not Buddy by Christopher Curtis, The Lorax by Dr. Suess, and Charlotte's Web by E.B. White
Apr. – Sweetness at the Bottom of the Pie by Alan Bradley
May – A Wrinkle in Time by Madeline L'Engle and The War of the Worlds by H.G. Wells
Murder Mystery Book Club
Join this monthly book discussion group which meets on the third Monday of the month at 6 pm. Members discuss books and participate in a variety of mystery-related activities including mini-mysteries, a mystery cruise, and mystery movies. Registration is not required.
2017
Feb. – Lethal by Sandra Brown
Mar. – NYPD Red by James Patterson
Apr. – Diva Runs Out of Thyme by Krista Davis
May – Crime in the Neighborhood by Suzanne Berne and Hiding Shadows by Kay Hooper
The photo is "The Book Club" by Louis du Mont and is licensed under CC BY-NC-ND 2.0
Science Fiction Book Club
Science Fiction Book Club is an online book club on Facebook.
Each month the members vote on which science fiction novel to read and discuss.
A weekly discussion question is posted every Friday.
Members also post about other science fiction novels and science fiction topics.
Group members live all around the world. Here is a Member Map.
The photo is "The Book Club" by Louis du Mont and is licensed under CC BY-NC-ND 2.0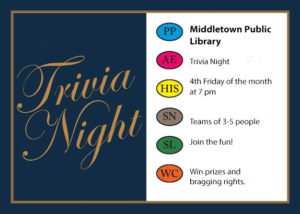 Trivia Night
Join us the 4th Friday of the month for Trivia Night.
Teams of 3 to 5 people. Winning team wins a prize.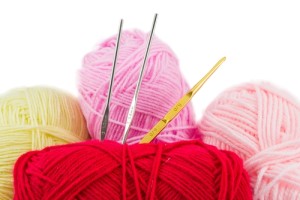 Knit, Crochet, and Craft Group
All ages are welcome to join this group the 4th Tuesday of each month from 6-7:30 pm to knit, crochet, or craft! Come to one meeting or come to all of them, but we hope you'll check it out!