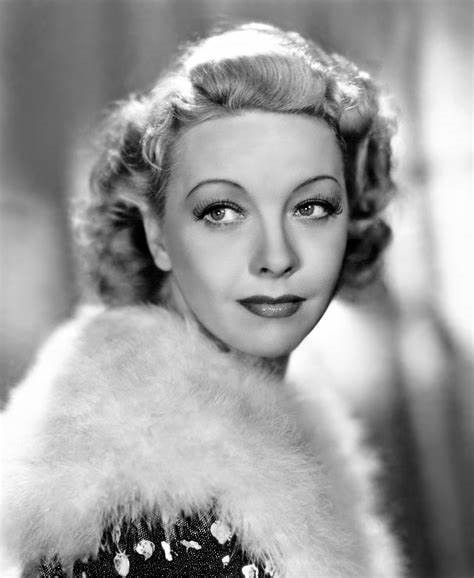 Helen Marie Twelvetrees, (December 25, 1908 – February 13, 1958)
Helen Twelvetrees' memorable name and roles in an abundance of movies earned her a star on the Hollywood Walk of Fame. Though popular, Twelvetrees' career ended after role opportunities for her became barren. She retired around 1940 to have more time with her family until she had an untimely demise in 1958. While short-lived, Helen Twelvetrees' story is an interesting one that led her to be the only movie star to be buried here in Middletown Cemetery.  
Helen Marie Jurgens was born in Brooklyn on Dec. 25, 1908. She studied at the Arts Students League of New York, where she attended for one year after graduating from her high school, Brooklyn Heights Seminary. She then transferred to the American Academy of Dramatic Arts, where she met and later married her first husband, Clark Twelvetrees, who was also an actor, in February 1927. Her husband is the one who gave her the iconic last name.
The age of talkies was a new time where motion-pictures were transitioning from silent films to sound films with included synchronized dialogue, otherwise known as talkies. In 1927, the Warner Bros. company came out with the movie The Jazz Singer, which was the first talkie. Many other companies followed suit, and soon talkies were everywhere. Most of the older movie stars refused to switch to this new era, making way for younger stars like Twelvetrees.
In 1928, Twelvetrees made her way through the acting field with numerous plays in New York City and graduated from the American Academy of Dramatic Arts. Twelvetrees' career skyrocketed with the lead role of Miriam Holt in her first film in 1929, The Ghost Talks,which also starred Charles Eaton and Stepin Fetchit. This led her to roles in more than 20 motion-picture films with notable actors such as Clark Gable, Spencer Tracy, and John Barrymore. Her career was at its peak in the 1930s where she played the lead role in a plethora of movies including, Her Man (1930), Millie (1931), State's Attorney (1932), A Bedtime Story (1933), One Hour Late (1934), and Unmarried (1939).
Twelvetrees' first marriage was a strenuous situation for both her and Clark. It got to the point where Clark attempted suicide during a formal dinner party by jumping out a fourth-story hotel window in Manhattan; he collided with two awnings and slammed into a parked taxi, leaving him in the hospital for months. She filed for divorce from her first husband in 1930 due to claims of him being abusive and an alcoholic, having it finalized in 1931. Though divorced, Helen decided to keep Twelvetrees as her last name, as changing it could mean confusion and devastation to her acting career. Twelvetrees' later remarried Jack (Frank) Woody, who was a real estate broker, in April 1931. They had a son named Jack Bryan Woody Jr., born on October 6th, 1932. She filed and finalized her divorce from him in 1936 since she believed he was surviving off her money while staying actively unemployed.
After she finished her last two films Persons in Hiding and Unmarried in 1939 that came with her contract, she went back to starring in plays. Twelvetrees' met her third husband, an Air Force Officer, and farmer, Conrad Payne in Bavaria, Germany, while on her European Tour for acting. They married in Paris in 1947, she retired from acting due to the lack of success in her career soon after. Twelvetrees' occasionally participated in a few more plays, but mostly remained inactive. Her husband Conrad Payne is what brought Twelvetrees to Middletown.
Before coming to Middletown, the couple lived in Florida, Massachusetts, and Japan. They moved here since Payne was reassigned to be stationed at the Olmsted Air Force Base located in here Middletown where the Harrisburg International Airport is built. As Payne's wife and a newly retired actress, Twelvetrees followed him. She and her husband enjoyed their life here in Middletown to their fullest ability while he served at the now-retired base. Since they became long-term residents, they bought a home in town located in Oak Hills.
Unfortunately, Twelvetrees' life took a devasting turn when she was found unconscious in her living room in her home and taken to the Olmstead Air Force Base Hospital where she later died. The autopsy revealed that she overdosed on painkillers, ruling her death a suicide. It is speculated that she developed an addiction to pain killers after suffering from a kidney ailment for years.
As she and her husband were living in Middletown at the time of her death, Payne decided to have Twelvetrees' buried here in the Middletown Cemetery. Her remains were cremated, and her funeral was only attended by her husband and a close friend.
For her significant contributions to the film industry, Twelvetrees was awarded a star on the Hollywood Walk of Fame.
Middletown is proud to celebrate Helen Twelvetrees' life, accomplishments, and honored to serve as her final resting place.
Story prepared by: Alexis Jefferson
Sources:
Aliperti, Cliff. "Helen Twelvetrees – Biography of a Tragic Pre-Code Beauty & Talent." Immortal Ephemera, 2 June 2016, www.immortalephemera.com/55612/helen-twelvetrees-biography/.
Bookwalter, Judy. "Death Records – Dauphin County." PA-Roots, 26 Jan. 2003, 12:30, http://www.pa-roots.org/data/read.php?316,294967
Demosthenes. Talkies and the Golden Age of Film, 21 Mar. 2011, 8:48, www.norlinreelhistory.blogspot.com/2011/03/talkies-and-golden-age-of-film.html.
"Helen Twelvetrees – An Early Talkie Ingenue." Pre, 7 Sept. 2019, www.pre-code.com/famous-pre-code-actresses/helen-twelvetrees-an-early-talkie-ingenue/.
"Helen Twelvetrees." IMDb, IMDb.com, www.imdb.com/name/nm0878546/.
Middletown Area Historical Society. 29th Annual Middletown Colonial Arts & Crafts Fair. Triangle Press, 2004. "Helen Twelvetrees." Wikipedia, Wikimedia Foundation, 12 Sept. 2020, https://en.wikipedia.org/wiki/Helen_Twelvetrees