World-Class Wednesday- Inventions
July 26, 2017 @ 10:30 am

-

11:30 am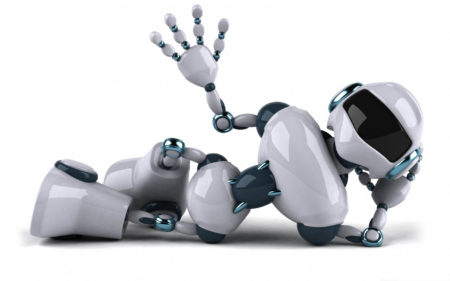 ROBOT – The mere mention of the word engages, enthralls, entices and excites children of all ages.  In order to meet the 21st century challenge of an emphasis on STEM education (Science, Technology, Engineering and Math), three-time Parents' Choice Award-winning performer David Jack of SchoolAssemblies.net  has created a fantastic new STEM/STEAM presentation, BOT! – The Secret World of Robots.
This wholly unique show is the perfect combination of entertainment and education rarely found in STEM education.   In keeping with David Jack's company slogan "No Boring Assemblies!" BOT! is chock full of audience participation, humor and a delivers curriculum-based information students in a fun and interesting way.
The show's co-star is a "wacky" virtual character named Cozmo who leads David and the students on a high-tech adventure through the exciting world of Robotics.  This high-energy show is rich in multimedia content and offers live, hands-on demonstrations of real live robots currently in everyday use.
Kids love robots!  That's why we created the show that we did.  It's fun, funny, it's exciting and high tech, it's participation, it's…ROBOTS!!
Here is a video preview of BOT! – The Secret World of Robots.
Part of our World-Class Wednesdays and our Summer Reading Program.