Wednesday Summer Reading- Bright Star Theatre
July 5 @ 10:30 am

-

11:30 am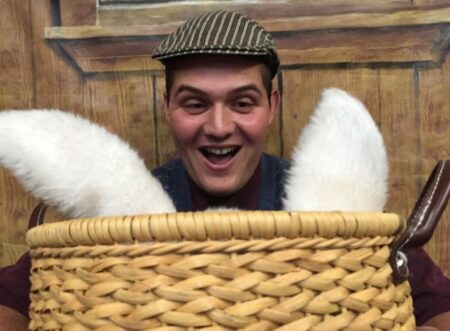 The Velveteen Rabbit- A special gift for a young boy opens up a heartwarming tale of childhood and imagination. Through thick and thin, this story shows us how much care it takes to hold on to special friends, and how important it is to sometimes let those things go. With endearing costumes and unforgettable characters, the Velveteen Rabbit is sure to appeal to your young audience. Based on the classic tale by Margery Williams Bianco, this show examines what it means to love and what it means to be real.
16 years ago Bright Star Theatre launched a touring production of A Christmas Carol and ended up growing into one of the largest professional touring theatre companies in the country. In their 16th season, they are expecting to perform for over 2000 audiences in every conceivable venue. They will travel all the way from The National Theatre in Washington DC to National Parks in the Midwest, from a bike ride of Seattle's Space Needle to theatres overlooking the Manhattan skyline, from school cafeterias or gymnasiums in South Carolina to libraries in Cape Cod. They are truly a touring theatre company.
Fun kid-friendly performances each week.
There are door prizes to win each week too!
Part of our weekly Wednesday Summer Reading Program at St. Peter's Church.
Kids can stay for a FREE lunch after the show.