FREE Tax Preparation
January 30, 2017 @ 5:30 pm

-

8:00 pm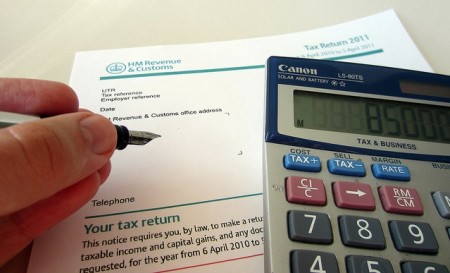 The Middletown Public Library is partnering with the United Way's "Money in Your Pocket" program which offers FREE tax preparation for low to moderate-income individuals and families (generally those with a yearly income of $54,000 or less).
The program runs Monday nights from 5:30 to 8 pm beginning January 30 and ending April 17. People are helped on a first come, first served basis.
For more information, view the Money in Your Pocket flyer in English or Spanish
Another option is the website My Free Taxes. On this FREE website individuals who make $62,000, or less annually can prepare their own state and federal taxes.
For more information, view a MyFreeTaxes flyer in English or Spanish
The library staff are not qualified to help you do your taxes.

We will have a limited number of tax forms available at the library while supplies last. Federal forms 1040, 1040A, 1040 EZ. State forms PA 40, and most common State schedules. We normally also have local tax forms available.
Photo Attribution: "Tax Return" by 401(K) 2012 is licensed under CC BY-SA 2.0