FREE Tax Preparation…
March 27 @ 5:00 pm

-

8:00 pm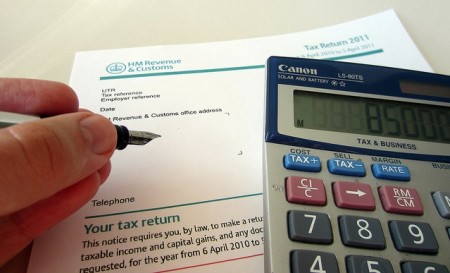 The Middletown Public Library is partnering with the United Way's "Money in Your Pocket" program which offers FREE tax preparation for low to moderate-income individuals and families (Families, 2 or more people, who made $60,000 or less and individuals who made $45,000 or less in 2022 may be eligible).
The program runs Monday nights from 5:00 to 8 pm beginning January 30 and ending April 10. People are helped on a first come, first served basis.
For more information, view a Money in Your Pocket flyer.
The library staff are not qualified to help you do your taxes.

We will have a limited number of tax forms available at the library while supplies last: Federal form 1040 plus schedules, plus instructions.  State forms are 20 cents a page. Local tax forms will also be available.
Photo Attribution: "Tax Return" by 401(K) 2012 is licensed under CC BY-SA 2.0