Book Lovers Trivia Week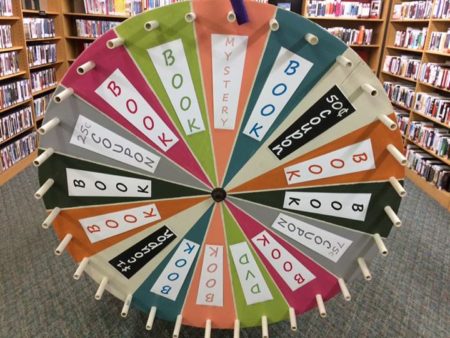 To celebrate Book Lovers Month we are doing a week long trivia event! Starting Monday 2/20 to Saturday 2/25 patrons have a chance to answer a library trivia question. If they answer it correctly they get a chance to spin the wheel and win a prize. One question per day, per patron. There are questions for adults and questions for children. Good luck!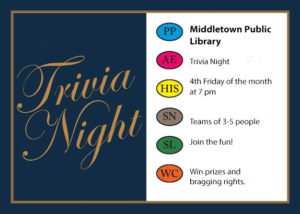 Also, Join us the 4th Friday of the month (Friday, February 24th) for Trivia Night at 7 pm.
Teams of 3 to 5 people. Winning team wins a prize.