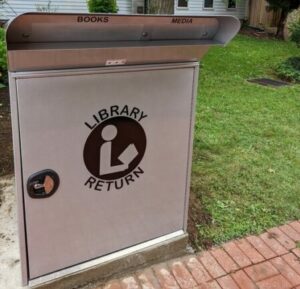 The library has a new book drop!
This new book drop has two slots. One slot is for books and the other slot is for media (dvds and audiobooks). So you can now return dvds and audiobooks into the media slot at any time.
But make sure all items are returned to the correct slot.