Kids vs. Teens Tournament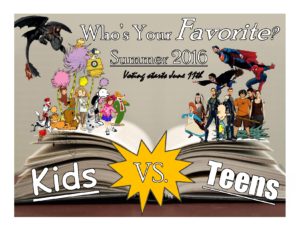 The Kids vs. Teens Tournament is fun way for you to show your support for the library. Your favorite characters from Juvenile and YA literature will be battling all summer.
Votes are cast by placing money into the bottles representing the characters of your choice. The two characters in each bracket with the least amount of money are eliminated every Saturday until the winners of each bracket face off on the final week.
All proceeds go to the library.